Medicare Minute: Changing Your Part D Plan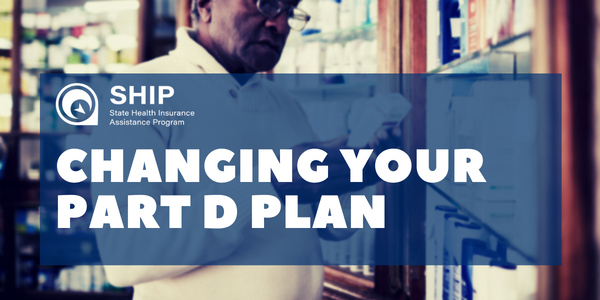 Medicare Part D, the prescription drug benefit, is the part of Medicare that covers most outpatient prescription drugs. Part D is offered through private companies either as a stand-alone prescription drug plan (PDP) for those enrolled in Original Medicare or as a set of benefits included with the plan for those enrolled in Medicare Advantage.
Sometimes a Part D plan's premium increases or the plan does not cover your new medication. To learn how you can choose and enroll in a new Part D plan, click here.