AAASWFL Names Maricela Morado Interim CEO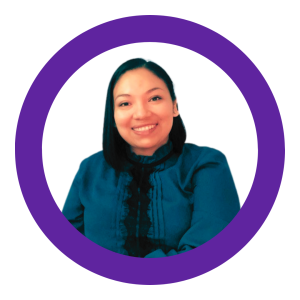 The board of directors of the Area Agency on Aging for Southwest Florida (AAASWFL), a nonprofit serving older adults and adults with disabilities, has named Maricela Morado president and Interim CEO. Morado has been with AAASWFL since 2020. Prior to her  new appointment, she served as  Director of Programs and Planning and Interim Director of Client Services.
"I am very proud to have been entrusted with leading the Agency in this new capacity," said Morado. "My priority will be to continue providing the programs and support our clients' needs and maintaining our strong partnership with our community."
As Interim CEO, Morado will be responsible for the leadership, development and strategic planning in support of AAASWFL's mission, vision and values. She will continue to oversee all Agency programs, including Health and Wellness, Elder Abuse, and Veterans Directed Home and Community Based Services (VDHCBS), as well as client services, the Elder Helpline or Information and Referral, and assessments departments.
Morado has more than a decade of experience serving the community and has worked in different roles at not-for-profit organizations across Southwest Florida. Before joining AAASWFL, she most recently worked as a partner specialist for the United States Department of Commerce's Census Bureau.
Morado was also the residential supervisor and economic empowerment supervisor for the nonprofit organization Abuse Counseling and Treatment, Inc. where she led, supervised, coordinated and trained staff and volunteers. As an expert on handling child welfare domestic violence cases and sexual assault cases, she helped augment the organization's team of caseworkers through staffing, training and consultations. Prior to that, Morado was an advisor and community liaison for Healthy Start Coalition of Southwest Florida where she coordinated local outreach efforts in support of pregnant women eligible for Medicaid.
Morado is bilingual, a member of the LatinX Graduate Student Association and Collier Dementia Care & Cure Initiative Steering Committee. She serves as a board member of the Transportation Disadvantaged Programs for Charlotte, Hendry, Glades and Collier counties. She holds a bachelor's degree in management from Hodges University in Fort Myers and is currently working on obtaining a Master of Science in leadership and human resources development from Louisiana State University.