Walk With Ease workshops begin (Cape Coral)
September 16, 2019 @ 8:00 am

-

9:00 am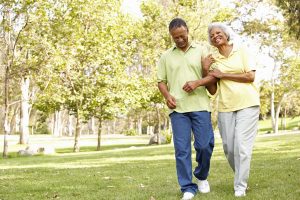 The Area Agency on Aging for Southwest Florida is offering a free six-week Walk With Ease workshop in Fort Myers. Participants will meet on Monday, Wednesday, and Friday mornings, starting September 16 at Lake Kennedy Senior Center in Cape Coral (400 Santa Barbara Parkway)
Space is limited and pre-registration is required. To register, see below.
About Walk With Ease:
Walk With Ease is a structured walking program from the Arthritis Foundation. The program teaches participants how to safely make physical activity part of their everyday lives. Walk With Ease is designed to help people living with arthritis better manage their pain and is also ideal for people without arthritis who want to make walking a daily habit.
Walk With Ease helps participants develop successful exercise routines by offering support, information, and other tools. The eight-week group series is led by a certified instructor. Participants learn proper stretching and pain management techniques, build stamina and increase their walking pace. The program can even be modified to meet the needs of individual participants so that each person can develop an exercise routine that fits their unique goals.
To Register:
Pre-registration is required. For more information, contact Sherry Young at 866-413-5337 (866-41-ELDER) or sherry.young@aaaswfl.org. Before starting any exercise program, always check with your physician.
Funding for this program is provided by a grant for disease prevention and health promotion under the 2018 Older Americans Act, Title IIID, through the Florida Department of Elder Affairs.