Volunteer Spotlight: Celebrating 9 Years with SHINE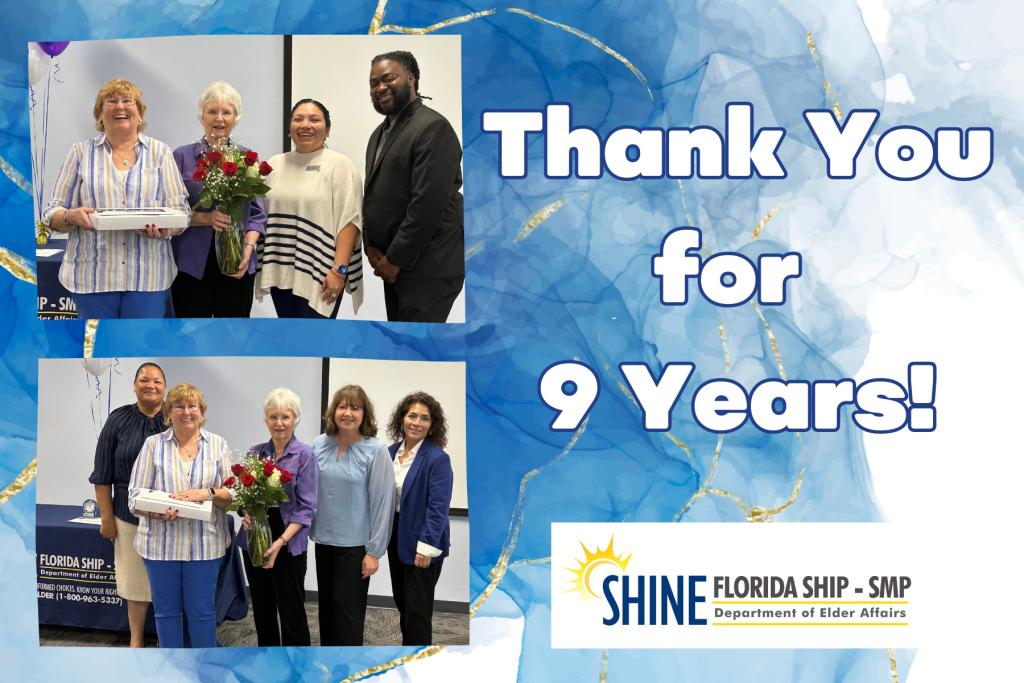 SHINE counselor, Lynn Medini, celebrated 9 years of service; she'll be retiring from her volunteer role in May. 
When approaching turning 65, Lynn attended a SHINE-hosted Medicare presentation and soon followed up on how to become a SHINE-trained counselor. Her first experience as a counselor was during Medicare's fall open enrollment period; Lynn shared that people were showing up, one after the next, to meet with SHINE counselors. With all of the excitement, she was so busy that she never had the chance to think about eating the lunch she had packed. "Even better was the feeling that I got when, after explaining how plans work and what clients should be aware of in the future, you watch the lightbulb go off on clients' faces. I was really hooked by that feeling!"
Hallie Devlin, Local Coordinator for Collier and S. Lee counties, shared her thoughts about Lynn.
"Lynn has been the essence of what a SHINE counselor should be. She has been a caring, knowledgeable and reliable volunteer as well as an incredibly hard worker during annual open enrollment for the past nine years.  Her expertise, comradeship and good humor will be missed by all of us working in Collier and south Lee, most especially by Nancy Malecek who has been her counseling partner covering Bonita/Estero for several years.  We wish Lynn well in all aspects of her life but will miss her at SHINE."