Presentation: Medicare Advantage Open Enrollment (MOORE HAVEN)
03/26/2019 @ 1:00 pm

-

2:30 pm

Free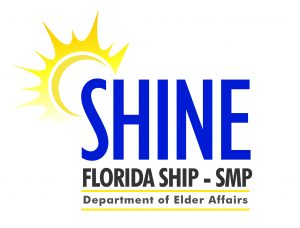 Its not too late to change your Medicare Advantage plan for 2019. This year's new Medicare Advantage Open Enrollment Period allows you to change your MA plan or revert to Original Medicare through March 31.  Learn more about your Medicare Advantage plan options at this free presentation.
The FREE presentation will feature a professionally trained counselor of the SHINE/SMP (Serving Health Insurance Needs of Elders/Senior Medicare Patrol) program. The Florida Department of Elder Affairs' SHINE program provides free, unbiased information and assistance for Florida Medicare beneficiaries year-round as they carefully evaluate their health care options. SHINE is administered locally by the Area Agency on Aging for Southwest Florida.
This event is open to the public. No RSVP is required.
SHINE empowers seniors, their caregivers, and family members to make informed decisions about health care coverage. SHINE counselors can also help beneficiaries understand benefits available through Medicare, like preventative health care services. Additionally, SHINE counselors assist low-income Medicare beneficiaries with applying for cost-savings programs. As part of the national SMP program, counselors also educate beneficiaries to protect, detect, and report potential errors, fraud, and abuse with their Medicare coverage.
For more information about the Medicare 101 presentation, or to receive one-on-one Medicare counseling assistance from SHINE, Call the Elder Helpline at 866-413-5337 (866-41-ELDER).
For a listing of SHINE counseling sites and public events in our area, visit www.FloridaSHINE.org.