Assistance with Medicare Open Enrollment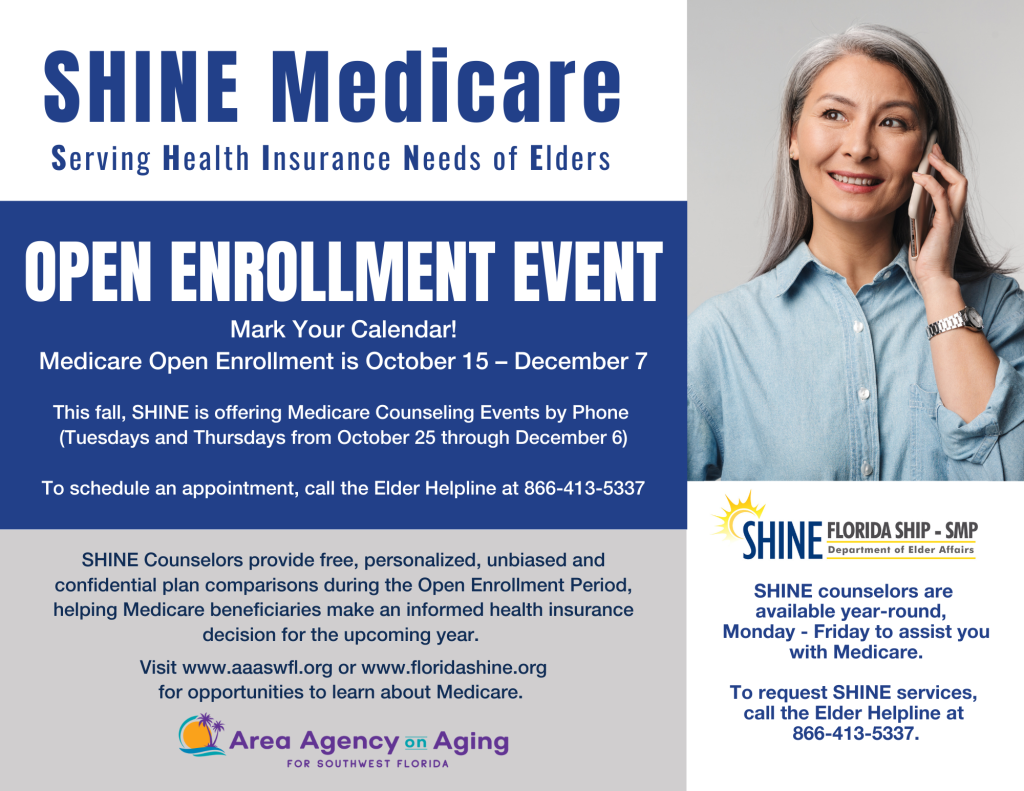 Not available on Tuesdays or Thursdays?
SHINE counselors are available Monday – Friday to assist you with Medicare's Open Enrollment and all matters related to Medicare including access to preventive services, cost-saving programs and identifying and reporting Medicare fraud.
To request SHINE counseling, call the Elder Helpline at 866-413-5337.
To prepare for your SHINE counseling session, please
complete this form
and have it available for your counseling session.